BioIndustry Association (BIA)
Established in 1989, the BIA (BioIndustry Association) exists to encourage and promote a financially sound and thriving bioscience sector within the UK economy and concentrates its efforts on emerging enterprise and the related interests of companies Founded over 20 years ago at the infancy of biotechnology, the BIA is the trade association for innovative enterprises involved in UK bioscience. Members include emerging and more established bioscience companies; pharmaceutical companies; academic, research and philanthropic organisations; and service providers to the bioscience sector. The BIA represents the interests of its members to a broad section of stakeholders, from government and regulators to patient groups and the media. Our goal is to secure the UK's position as a global hub and as the best location for innovative research and commercialisation, enabling our world-leading research base to deliver healthcare solutions that can truly make a difference to people's lives.
Michael McGivern
Membership and Business Development Manager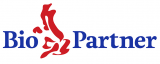 BioPartner UK
Exhibiting at Booth 38
BioPartner UK leads the UK Delegation to several partnering conferences
each year. It is a UK Accredited Trade Organisation facilitating international partnering for trade, investment and collaborations with Life Sciences organisations across the UK. BioPartner is a membership organisation, supporting UK SMEs and startups, and signposting organisations worldwide to UK expertise.
BioPartner has alliances with organisers of international biopartnering events, and with UK membership organisations, operating both independently and
in partnership with the UK government. BioPartner disseminates tradeshow access grants to help UK-based SMEs exhibit their services and products in new overseas markets.
Lin Bateson
Chief Executive