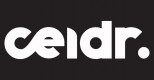 Centre of Excellence in Infectious Diseases Research
CEIDR (Centre of Excellence in Infectious Diseases Research) is a partnership between the Liverpool School of Tropical Medicine (LSTM) and the University of Liverpool focused on translational partnering in infectious diseases. Liverpool has the largest concentration of translationally-focused public sector R&D expertise in infectious diseases in the UK, with a track record of working successfully with commercial partners to impact product development. Consequently, CEIDR is ideally positioned to develop partnerships between research and industry to address current and future health priorities.
CEIDR became fully operational in 2018 and will develop into the portal for external organisations to make connections, source expertise and resources in infectious diseases, building relationships with industry and academic organisations to advance drugs, vaccines and diagnostics towards market. The aim is for the CEIDR brand to become synonymous with excellence in infectious diseases R&D undertaken in LSTM, the University of Liverpool and our clinical partners in Liverpool and overseas.